Le Mystere du Prince is a new video slot developed by Zeus Services. This game is currently available to be played at all online casinos which boast this gambling platform. The theme detailed around this new casino game is "Beauty in the Beast", the graphics only make the theme that much more immersive and enjoyable for punters to experience.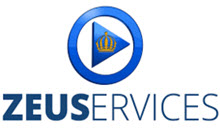 This slot is designed as a 5 reel, 10 payline casino game features a variety of game features. Wilds, scatters, free spins and bonuses await whomever experiences this slot. There is unfortunately no word as to what the maximum amount available to be won in this slot is. It's expected that this game will become one of the more popular in Zeus Service's platform.
This software developer did release a short statement regarding this game's release, saying, "Le Mystere du Prince is a slot like none other that we've developed before. Our new graphics have officially been added into our platform and we hope that all our loyal fans as well as newcomers to our platform will enjoy this slot. We at Zeus Services intend to make every future release better than the previous."
It seems that this developer is willing to go above and beyond in their efforts in order to become a rival developer against the elite in the industry. Those who wish to try out this new slot only need to find a casino boasting the Zeus Service gambling platform and register an account with that casino today.