LeoVegas is an ever expanding mobile casino in the European Union, though they've had their occasional downfall it's never short of a miracle for fast they can return from that downfall. This once again proven as LeoVegas has announced today that they'll be adding the full portfolio of Realistic Games to their mobile gambling platform.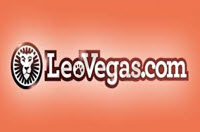 This deal will have the full portfolio of mobile games from Realistic Games ported over to LeoVegas in the upcoming days. Blackjack, Roulette and Slots will be available to be played in the upcoming weeks while all other titles from this software developer will be ported over to LeoVegas later on in the year. These games are not shockingly being distributed through the NYX Gaming Groups "OGS Platform".
LeoVegas stands as one of the first mobile casinos in existence. It's been their constant pursuit and effort to provide a more exciting mobile experience that has helped reshape the online gambling industry and essentially create a new one in the process. This was noted by Andy Harris, the commercial director at LeoVegas. He continued by saying that even though there was a mobile gambling industry before they arrived on the scene, it was their innovative ideas that allowed for the mobile industry to rival online gambling.
Obviously LeoVegas is proud of their efforts, after a series of bad press and a few downfalls who couldn't expect this company to be proud of what they've accomplished. LeoVegas is available to be downloaded via mobile devices in the European Union.