Bwin.Party is an online gambling group known for offering players a diverse line up of casino games that range from blackjack to poker to sportsbetting. Their popularity is immense and it has allowed them to grow to become one of the top online casinos in the European Union. Today it was revealed that Bwin is planning to update their mobile sportsbetting application within the upcoming two weeks. This new update will allow for punters who have the application or wish to download it to play a variety of casino games from their mobile phone. It'll also change the live sportsbetting odds in order to increase the opportunity that punters have at winning.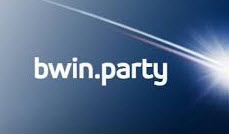 This update will give players the ability to swipe between the sportsbetting section of the application and the casino game section of the application with the quick movement of your finger. There will also be a new feature called "Scoreboard" which will allow for punters to see the status of the bets they currently have placed on their mobile devices. Amongst that the application already offers live video feeds, updated real time statics and league tables as well. Everything you need for your gambling experience will be available at your finger tips with this new update.
The new games that we know of that will be included in this updated is Slider Blackjack. We also know that Bwin.Party is going to be adding a series of other blackjack games and poker games with the update. It seems for now that they wish to keep it a secret in order to surprise their punters on the day this update is released.