The year of 2014 has brought major changes to the online & land based gambling industries. Companies that we thought would never be bought out were & they were bought out by companies that we thought would never move beyond the likes of developing slots. It seems that this is changing & continuing to do so as today it was revealed that GTech has been able to obtain the $2.6 Billion needed in financing in order to pursue the acquisition of IGT.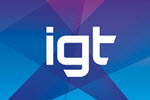 It wasn't easy for GTech to gain all of the financing they needed in order to purchase IGT, one of the largest developers of land based slot machines & online video slots. GTech had to gain financing from banks in Europe, Italy, the United States & the United Kingdom. This means that this gambling firm will owe a mass amount of money to multiple banks located in multiple countries. None the less this won't prove to be an issue as IGT is an incredibly well known brand that continues to bring in mass amounts of revenue with each passing year.
GTech isn't purchasing IGT for $2.6 Billion, they have also had to fork up $2.1 Billion of their own money as the acquisition of IGT is going to cost them $4.7 Billion. This is a major amount of money but is nearly the same amount that Amaya Gaming had to pay in order to purchase PokerStars & Full Tilt Poker. We'll inform you if anything chains during the time of now & GTech's complete purchasing of IGT.