Jackpot Jester Wild Nudge is the latest video slot to be developed and released by betting firm "NYX Gaming". This game stands as the sequel to "Jackpot Jester 50,000" where players were able to play a second set of reels. This meant that players could win multiple winning combinations at once which has already lead to the sequel receiving a lot of buzz throughout the market.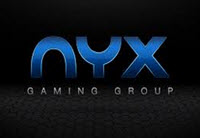 $100,000 will be able to be won through this slot and will once again allow for a second set of reels to be played. Punters are able to nudge the reels and experience stacked wilds as well which only better player's opportunities at triggering large jackpot wins. This game is also available through a desktop and mobile platform. David Johnson, the Commercial Director at NYX Gaming stated, "We're delighted to bring the sequel to Jackpot Jester 50,000 to the market. Our fans have hugely anticipated this game which means that we are hoping for wide success, more than its predecessor had. We believe the game will build upon the last and allow for yet another sequel to be developed in the future."
Already it seems that NYX Gaming is hinting towards a second sequel. Those wishing to play this game only have to register an account with any online casino supporting the NYX OGS Platform. This game is available through either a desktop platform or a mobile platform. Win $100,00 today and experience hundreds of different slots from the comfort of your office or mobile phone.