Imagine being put into a fearsome world where you only chance of survival to escape a creature unholy by nature. Imagine if that world was infected by the zombie apocalypse and that gambling allowed for you to win the game. This is what Leander Games, a developer in the online gambling market wants their punters to experience while playing "Zombie Rush".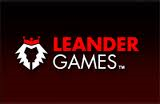 Zombie Rush stands as a 5 reel, all payline video slot is designed around punters winning large amount of money while having a fast action paced experience. While playing this slot you are met with various ghouls in the background and on the reels. Feature wise punters can look forward to Wild Symbols, Re-Spins, a Free Spins Round and bonus round. A maximum of fifteen free spins can be won through this slot.
Leander Games posted a statement on their website regarding the release of "Zombie Rush, saying: "This marks one of the first slot machines to be designed directly around zombies. You are put into a world devastated by the apocalypse, cities that once were filled by happy humans are now burning in flames and filled with ghouls trying to chase you. It's an experience unlike anything we've ever created before and we hope that our loyal fans flock to the casinos that license out our software in order to play Zombie Rush."
In order to play Zombie Rush you must register an account with an online casino that boasts the Leander Games software.