Net Entertainment is at it again providing their punters with one of the best gambling experiences they've ever created. The Wish Master, a new slot that Net Ent has developed boasts the visuals that Net Entertainment is known for and provides an experience that everyone can enjoy.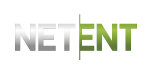 The Wish Master has been developed as a 5 reel, 20 payline slot. The first moment that you load this game you notice that the background and the reels are connected with one another perfectly. This in return makes for an incredible experience that you can't help but to enjoy. When you look to the background you will see the bottom of the ocean while seeing the Genies Lamp and more. On the reels various symbols appear which help the theme become perfected as each symbol resembles something from either the ocean or Aladdin.
The Wish Master has been getting a lot of praise from analysts all around the world. Jeremy Tenner, a well known contributor to the US Online Gambling Legalizing Campaign stated the following about this new game: "Wow! The Wish Master is surely going to blow the minds of punters everywhere. I couldn't imagine a slot better than this one right now and every punter should go look for this game right now. It offers an experience that can't be beat by any other video slot, including any other slot that Net Entertainment has developed."
You can play The Wish Master by registering a player account with a casino that has the Net Entertainment platform.