PokerStars has revealed that they have launched a brand new sportsbook within the United Kingdom, allowing for their loyal players to have the opportunity to gamble on a variety of different sports through their poker software.
This announcement came as a surprise as sports betting was a choice many would not have expected to see under Pokerstars but more so expected the likes of video slots, live blackjack, poker, roulette and other games. None the less this hasn't stopped Amaya Gaming, the owners of this poker firm to provide their new sportsbook through three different methods. Users can access this sportsbook through the PokerStars 7 Desktop Client or through the Android/IOS Mobile platforms. This new software is currently allows for bets to be made with the following sports (Football, Basketball, Rugby Union, Volleyball, Tennis, Ice Hockey and Handball).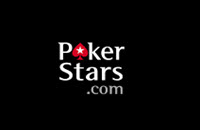 The addition of this new sportsbook has been created for one reason, to continue to add to the diversification that is now PokerStars. Since Amaya Gaming purchased this poker firm last year they've added an array of different games other than just poker. In return this has made the experience of this now new casino far more exciting than it ever was. It has allowed for Amaya Gaming to see growth in player activity which could mean a return profit on their investment in a far shorter period of time than what they would've first expected.
Those wishing to experience this sportsbook have to be located in the United Kingdom but you can enjoy PokerStars other various casino games such as video poker, blackjack, video slots designed by Net Entertainment and more all around the world.