Microgaming has been on their game for the beginning of the year. Already they revealed three new slots which would be coming to their mobile platform for the month of January and two new slots that would be coming to their desktop platform in January. Already Microgaming has revealed three other new slots that'll be coming to their desktop platform later on in the year. These three new slots include Golden Era, Loaded & Cricket Star!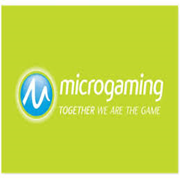 Golden Era, the first slot on their release schedule after the month of January will be the prize of these three new slots. It stands as a 5 reel, 15 payline slot that offers a classical Hollywood theme that makes you feel as if you are in the late 40's or early 50's. Along with this incredible theme there is also a number of features include wilds, free spins, scatters & a double bonus round.
The second slot is Loaded, a 5 reel and 25 payline slot that is meant to be an HD Remake of one of Microgaming's classic & beloved slots. You will see the difference in quality while playing Loaded HD. This slot offers win multipliers & free spins to players.
The third and final slot that Microgaming revealed is Cricket Star. This slot is designed as a 5 reel, 243 payline video slot that includes free spins, win multipliers, stacked wilds. The win multipliers can go up to 10x the amount of the regular win you landed on.
Those wishing to play anyone of these three new slots will have to wait until their released into the market. We'll keep you updated on each one of these slots release dates.